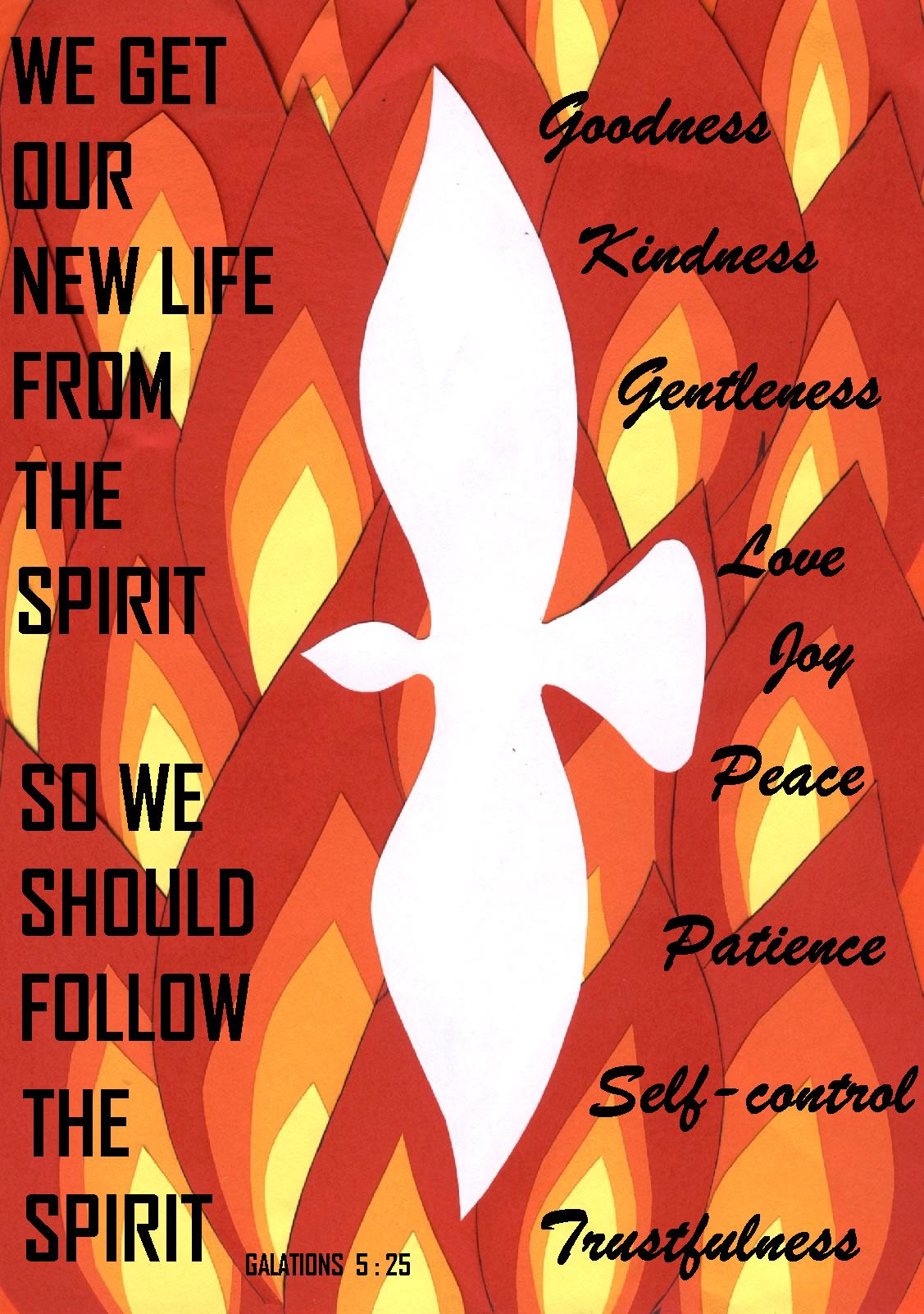 Deanery Days of Renewal, Harrogate
Harrogate Deanery arrange Days of Renewal on the second Saturday of each month at St. Aelred's Church, Woodlands Drive, Harrogate HG2 7BE, normally from 11.30am to 4pm. Praise, small group discussion, a talk and healing ministry.
The next Deanery Day will be on Saturday 14th September from 12 noon to 4 pm and the speaker will be Frances Mary Callan. Mary is a trained catechist from the Middlesbrough diocese. She is a story teller and poet who, as "Blazing Grannies", performs Bible stories at the Edinburgh Fringe Festival and around parishes.

The next meeting after September will be on 12th October.
All welcome. The day begins with a time of praise, followed by a shared meal (please bring a small contribution), followed by a talk, possibly small sharing groups and a time for prayer for healing.
For further information see the notice board at St Aelred's church, or ring Dolores Omand 01423 870789.
Click here to find St Aelred's church.
Christ is Alive Community (previously called Charismatic Prayer and Fellowship, Leeds)
Meet every Sunday from 5pm until 7pm, at Holy Rosary Church, Chapeltown Road, Leeds LS7 4BZ (at the corner of Louis Street). Bus routes 2, 3, 3A and 36 pass nearby.
Contact Jones Bediako for more details on 07983 776337.
Click here to find Holy Rosary Church.
8th Anniversary Celebration - Going Forward
You are invited to the 8th Anniversary Celebration of the Catholic Charismatic Renewal Ministry / Christ is Alive Ministry on the 3rd of August, 2019 from 10.00am to 4.00 pm. at the Holy Rosary Catholic Church, Chapeltown Road, Leeds LS7 4BZ. There will be Prayer and Praise, BBQ, a Bible Quiz, Special Songs and Music. Click here for the poster
Enquires: contact Rose 07909 083 440 or Jones: 07983 776 337.
Celebrate Conference North-West (Macclesfield)
This year, the Celebrate North-West Conference will be held on Saturday 27th April 2019, between 09.00 - 20.30 and Sunday 28th April 2019, from 09.00 - 16.00, again in Macclesfield. Full details can be found at www.celebrateconference.org/north-west
Preparing for Pentecost
We have received a message from the National Service Committee (NSC) for Catholic Charismatic Renewal in England and Wales concerning Preparations for Pentecost (9th June 2019) Full details can be found on our CHARIS page
Northern Area Gathering
A Northern Regional Gathering will be held on Saturday 11th May 2019 at Holy Rosary Church, Chapeltown Road, Leeds from 11am until 3pm. The theme is "Go with greater strength". Praise and worship will be led by Cody Kettner and Expedition. More details, later, but save the date in your diaries.
ARC Renewal Conference/Gathering
From 3rd-10th August 2019, the Ampleforth Renewal Community (ARC) will be holding their annual Conference/Gathering at Bewerley Park Centre, Pateley Bridge, North Yorkshire HG3 5JB. The theme for 2018 was: 'All the believers were one in heart and mind, no-one claimed anything as their own but shared everything they had' Acts 4:32 NIV
This is a relaxed conference catering for all. Established for 37 years, they offer: daily talks, children's groups, youth groups, Mass, ecumenical worship services, workshops and many opportunities to share in community life. Excellent facilities on site – camping and residential (some en suite), disabled (en suite) places available. Low cost or donation for those with limited income. Contact: Chris Rolfe-Moore Tel: 07769680259 or 01665 721371 or see their website at arcrenewalcommunity.org/
Come and See Conference
The Irenaeus Project will be holding their annual Come & See Conference this year on 12th and 13th October in Southport, as usual. CLICK HERE for a poster with more details.
Afternoons of Renewal
None currently planned
If you would like your parish to host an Afternoon of Renewal - and your Parish Priest agrees! - please contact one of the Service Team.
Life in the Spirit seminars, Leeds
No seminars are currently scheduled in Leeds. However, if you would like a Life in the Spirit Seminar in your parish, please contact one of the Service Team.