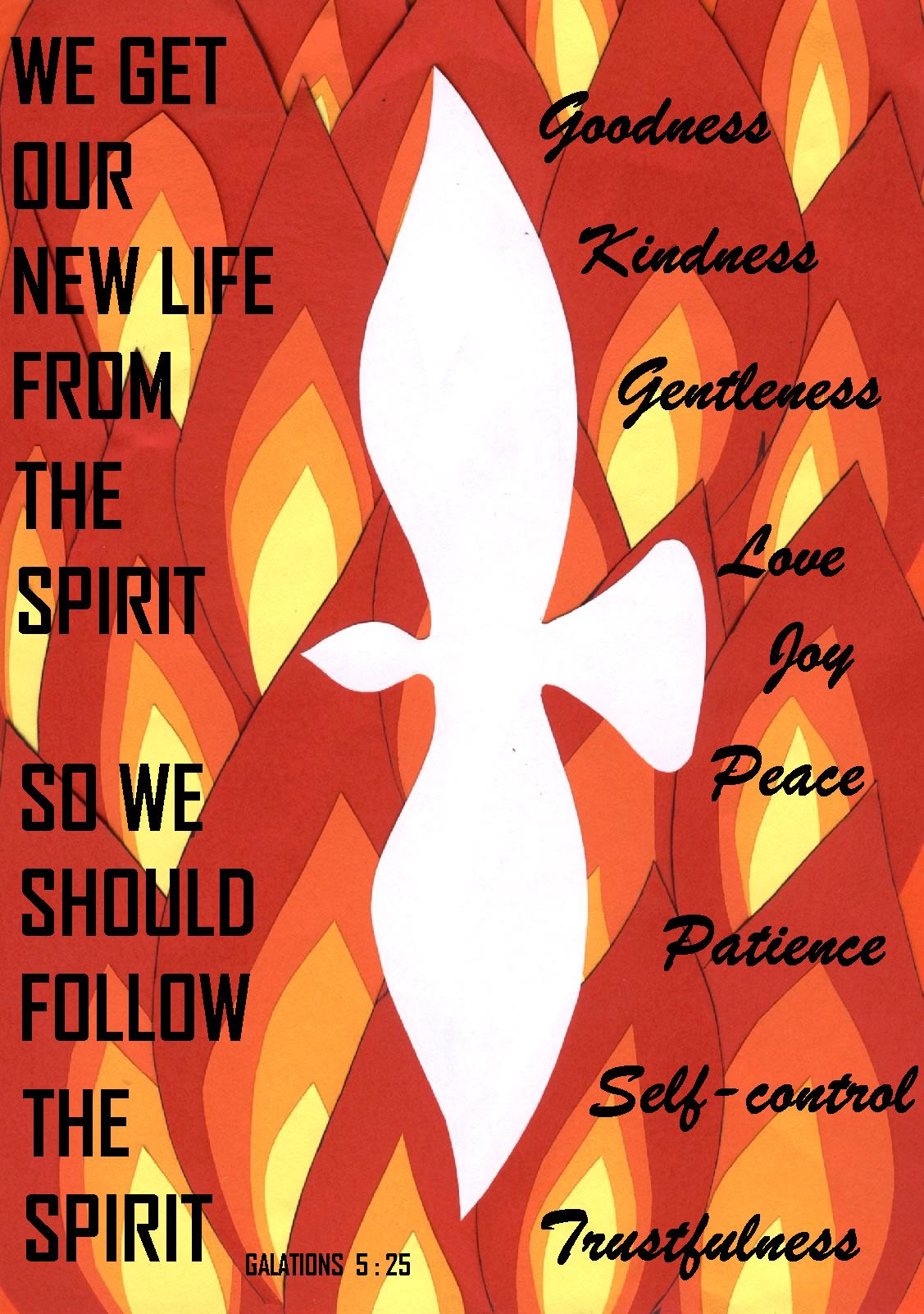 Free online conference
You are invited to celebrate the anniversary of the Catholic Charismatic Renewal like never before!
Sign up online to join us for the first-ever Ark and Dove Week, from February 11-15 2019. This is a free, international online conference that will feature preaching, interviews, and testimonies of several key people in the Catholic Charismatic Renewal. Speakers include Ralph Martin, Dr. Mary Healy, Fr. Raniero Cantalamessa, Jim Murphy, Patti Mansfield, and Dave Mangan.
"This is a rare opportunity to listen to short inspirational talks by some of the key leaders in the history of renewal in the Catholic Church," said Ralph Martin.
To register, go to www.arkanddoveweek.com. Registrants will receive an email with specific guidelines for the no-cost event. The website also has details regarding the full line-up of confirmed speakers, a schedule, and frequently asked questions. The event will be broadcast in Spanish, English, and Portuguese.
Ark and Dove Week is an initiative of the "The Ark and The Dove," which is headquartered at the retreat house where the Duquesne Weekend occurred on February 17-18, 1967. The Duquesne Weekend is commonly referred to as the beginning of the Catholic Charismatic Renewal in the United States.
Deanery Days of Renewal, Harrogate
Harrogate Deanery arrange Days of Renewal on the second Saturday of each month at St. Aelred's Church, Woodlands Drive, Harrogate HG2 7BE, normally from 11.30am to 4pm. Praise, small group discussion, a talk and healing ministry.
The next Day of Renewal will be on Saturday 9th March from 12 noon to 4 pm and the speakers will be Eileen and Michael Gilhooly. The theme will be "Our Camino part 3 - Leon to Santiago de Compostela".
Eileen and Michael are parishioners of St Aelred's and are sharing their thoughts and experiences on this pilgrimage.
All welcome. The day begins with a time of praise, followed by a shared meal (please bring a small contribution), followed by a talk, possibly small sharing groups and a time for prayer for healing.
For further information see the notice board at St Aelred's church, or ring Dolores Omand 01423 870789.
Click here to find St Aelred's church.
Christ is Alive Community (previously called Charismatic Prayer and Fellowship, Leeds)
Meet every Sunday from 5pm until 7pm, at Holy Rosary Church, Chapeltown Road, Leeds LS7 4BZ (at the corner of Louis Street). Bus routes 2, 3, 3A and 36 pass nearby.
Contact Jones Bediako for more details on 07983 776337.
Click here to find Holy Rosary Church.
Catholic Miracle Rally (North)
We are so excited that Damian is able to come north again and this time launch the Catholic Miracle Rally in the North, this Spring.
The Catholic Miracle Rally has been running in London for over 10 years and draws over 1000 people each year. Encouraging the Renewal in the South to believe for God do more of what He has promised in the power of the Spirit. It is so amazing and encouraging to have seen the crippled and lame walk and run from sticks, crutches and wheelchairs!, hearing aids discarded, cancers and tumours disappear and so much more. God is really alive and active!
We will be running the Catholic Miracle Rally (North) in Preston 9-10th March 2019. Bishop Paul Swarbrick is attending and has been very supportive which is great. See this leaflet for more details (includes the booking form).
To get there, there are excellent directions on the school website but to find the school on an interactive map try this link
Breathe - a day of affirmation and blessing for Educators
Since 2017, a team of educators involved in Catholic Charismatic Renewal have been meeting to plan how to support faith-filled people working in schools, many of whom are isolated. The outcome of this planning is a day conference entitled 'Breathe - a day of affirmation and blessing for Educators' to be held at St Aloysius Church, 20 Phoenix Road, London NW1 1TA (5 mins from Euston Station) on 30th March 2019, 9.30am – 4.30pm. Keynote sessions will be delivered by David Wells (internationally renowned speaker in faith and education), Fr Michael Hall (Director of Barnabas Education Services), and Claire Fernandes (Teacher and Lecturer in Primary RE at St Mary's University). One Hope Project will lead worship.
Please see this flyer.
Pope Benedict, addressing the Bishops of the Philippines in 2011, said "People are able to evangelise only when they have been evangelised, that is, renewed spiritually through a personal encounter and lived communion with Jesus Christ." 'Breathe' aims to offer educators whose lives have been transformed through a personal encounter with Christ the opportunity to replenish their reservoirs of faith, hope and love, so that they can continue to be effective witnesses in the schools where they work. Among the plethora of influences on young people, there is a pressing need for an authentic witness of God's unconditional love. 'Breathe' seeks to address that need by nourishing and inspiring the educators who are privileged to have regular contact with our young people.
We invite those who are working in and with education to come to this day and be refreshed by people who understand the challenge. Relax, laugh, be inspired by talks, envisioned and most importantly, refilled by the power of the Holy Spirit.
Northern Area Gathering
A Northern Regional Gathering will be held on Saturday 11th May 2019 at Holy Rosary Church, Chapeltown Road, Leeds from 11am until 3pm. The theme is "Go with greater strength". Praise and worship will be led by Cody Kettner and Expedition. More details, later, but save the date in your diaries.
ARC Renewal Conference/Gathering
From 3rd-10th August 2019, the Ampleforth Renewal Community (ARC) will be holding their annual Conference/Gathering at Bewerley Park Centre, Pateley Bridge, North Yorkshire HG3 5JB. The theme for 2018 is: 'All the believers were one in heart and mind, no-one claimed anything as their own but shared everything they had' Acts 4:32 NIV
This is a relaxed conference catering for all. Established for 37 years, they offer: daily talks, children's groups, youth groups, Mass, ecumenical worship services, workshops and many opportunities to share in community life. Excellent facilities on site – camping and residential (some en suite), disabled (en suite) places available. Low cost or donation for those with limited income. Contact: Chris Rolfe-Moore Tel: 07769680259 or 01665 721371 or see their website at arcrenewalcommunity.org/
Afternoons of Renewal
None currently planned
If you would like your parish to host an Afternoon of Renewal - and your Parish Priest agrees! - please contact one of the Service Team.
Life in the Spirit seminars, Leeds
No seminars are currently scheduled in Leeds. However, if you would like a Life in the Spirit Seminar in your parish, please contact one of the Service Team.